The lovely days of summer are already getting shorter, evenings a bit cooler, and the starry nights – longer. It's a bit heartbreaking, I know, but there's a lot of warm weather left and just enough time to prepare for the new school year properly, in fashion and good style.
As the flow of regular life and school is fast approaching, many people are looking for ways to make the new school year a bit more special for their loved ones. As strange as it may sometimes seem, we find an exhilarating joy in the smallest of things. A little planning goes a long way – merchandise like personalized school supplies can positively affect the overall attitude toward learning. After all, identity and ownership give kids – and adults, too – a sense of pride.
Set a steady course toward success with our top 20 personalized school supplies for 2021. Whether you're looking to ace the school year, increase your sales, or just find some great gift ideas, we've got the best custom school supplies that are sure to inspire confidence, boost motivation, and increase profits.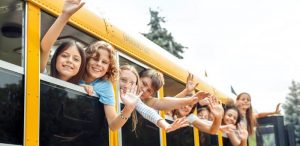 The goals of this article are threefold – introduce you to the ever-expanding back-to-school niche and its high profitability, provide trendy product ideas, and show you how easy it is to create your own personalized school supplies either for your store or just as cool gifts for your kids.
Let's go to class!
Are personalized school supplies in demand?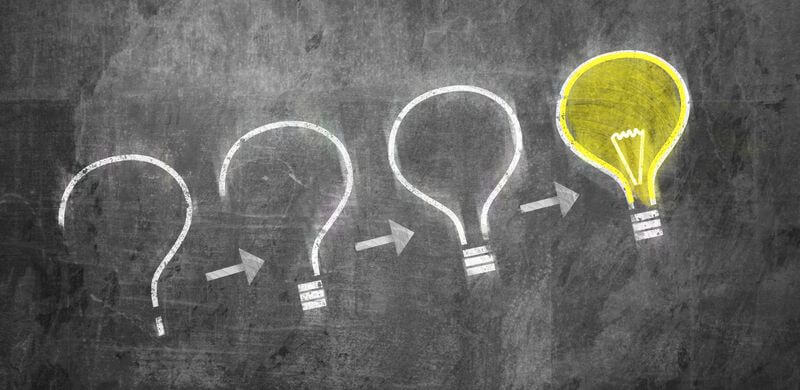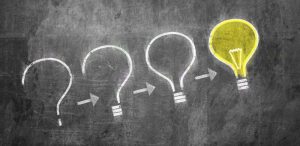 The end-of-summer rush is in full swing, and parents are sparing no expense to prepare for the upcoming school year. Here's an interesting fact. Did you know that the back-to-school season is one of the biggest and longest spending events in the United States? The timeframe varies from state to state, but usually it begins in late July, continues in August, and ends in September.
As our society is getting more and more complex, the value of education keeps increasing and remains highly esteemed. As Aristotle has said, "the roots of education are bitter, but the fruit is sweet." It's certainly true in our days as it was in ancient times. The back-to-school season reflects this by becoming more and more profitable with each passing year.
In 2021, parents and guardians with children in elementary school through high school are expected to spend an estimated total of 37.1 billion U.S. dollars – an all-time high. A different survey by Deloitte shows that parents expect to spend 16% more this year. The data doesn't lie – there's certainly a market for personalized school supplies for kids and custom school supplies in general.


Additionally, according to a recent survey by the National Retail Federation and Prosper Insights & Analytics, back-to-college spending is also expected to reach a new record – 71 billion U.S. dollars.
As we can see, the data is inspiring great confidence. The back-to-school season will be bigger than ever. And we're here to help you prepare.
Further in this article, we'll take a look at the top 20 personalized school supplies that'll surely get an A+!
By the way, before we begin, our exclusive Back-to-School sale is live, and you can now get our best-selling items for less. Don't miss out, the sale will be up only until September 12, 2021.
What's more, we have 10+ Free designs that cater to the youngest & brightest so you can hit the ground running.
Get our top-selling items, for less!
Top 20 personalized school supplies for 2021
Set your kids in the right mood for their best year yet! Our terrific selection of personalized school supplies caters to smart cookies of all ages. Let's begin!
Back-to-school basics – bags and backpacks
Knowledge usually comes in the form of heavy books, but fear not. While kids grow smarter, our customizable classic backpacks, shoulder backpacks, laptop sleeves, and pouches do all the heavy lifting in impeccable style.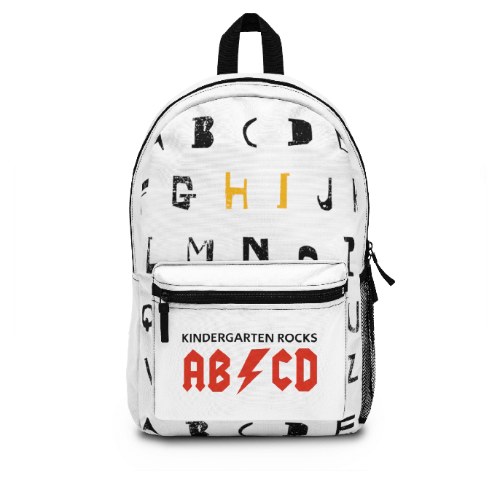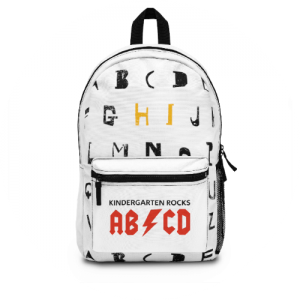 Whenever anyone thinks of personalized school supplies, backpacks are probably one of the first items that spring to mind. This all-over-print backpack is made in the USA. With its lightweight and waterproof shell, this bag is a perfect companion for children, students, and parents alike. This backpack should certainly be on the top of the list for anyone looking for personalized school supplies.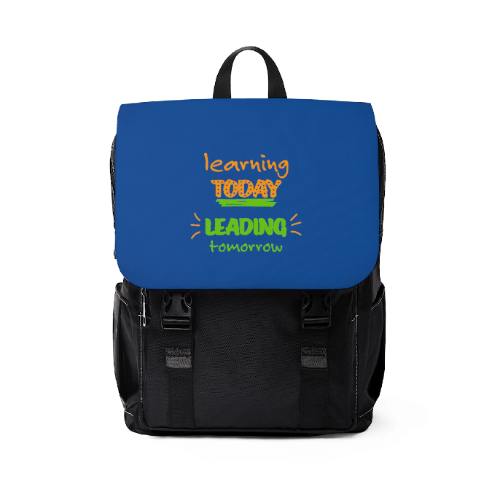 As we continue our exploration of custom printed school supplies, it's worth mentioning the shoulder backpack due to its lightweight, comfortable, and durable qualities. It's spacious, has many compartments, and can easily keep all supplies in one place while also showing off some personal style.
With the right design, this item is sure to get some positive attention, which is so extremely important for children's development.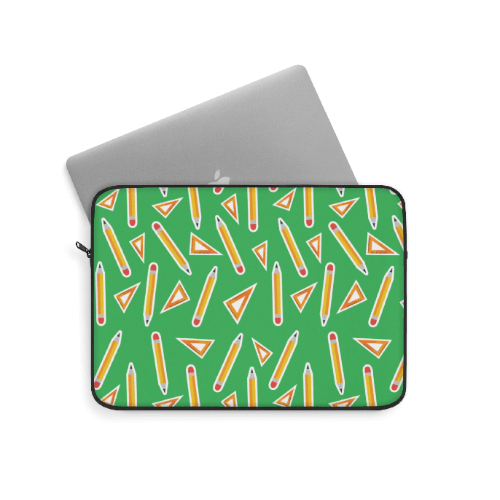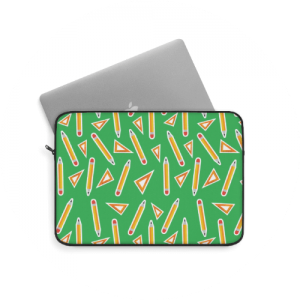 Life without digital technology is almost unthinkable, even frightful to some. Technology today is an indispensable part of education. With almost every single student carrying a laptop for class, it's a wholesome idea to keep them protected in custom style. This high-quality sleeve is available in three sizes to protect your laptop from scratches and minor impacts. It's an elegant and stylish companion.
These ever-popular back-to-school essentials could be just what your online store is missing. Packing your catalog with these personalized school supplies will surely get attention from parents and children alike.
Or, perhaps, you're just looking to put a smile on your little one's face? We can surely help.
Printify is free, available to everyone, and incredibly easy to use.
Create the perfect gift now!
Accessories – our little helpers in everyday tasks
If you're looking for personalized school supplies, these accessories might just be what your online catalog is missing. Take a look at some of these great items kids won't want to lose.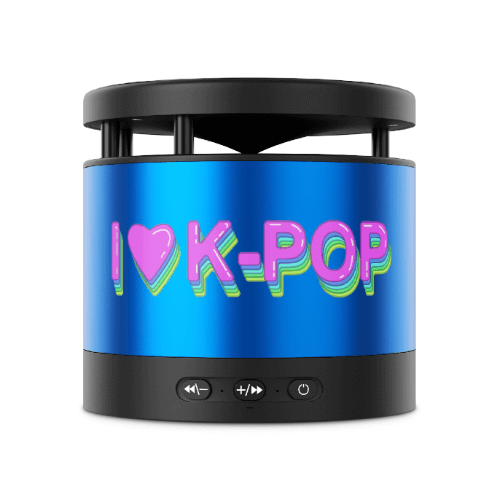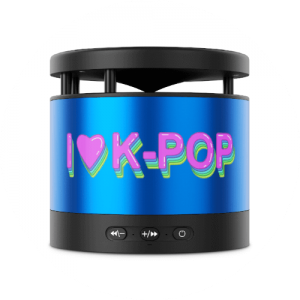 Going on a field trip, having a BBQ, or just enjoying a picnic? Music has the magical quality of uplifting the spirit – put your friends in a happy mood wherever you are. This Bluetooth speaker delivers crystal clear sound; it's small but powerful, making it one of the best items to add to your online store.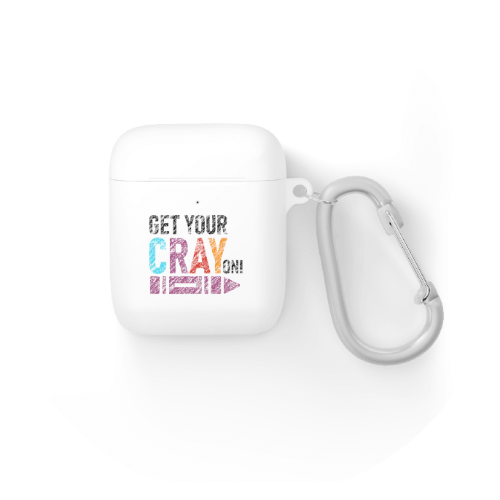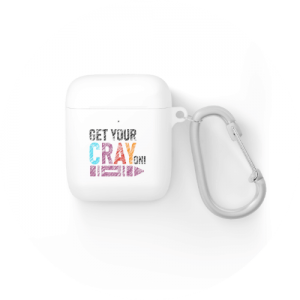 Safe and sound – this personalized AirPods case cover safeguards your pods against bumps, scratches, and drops. The latest printing techniques provide bright and crisp colors – just add a cool design, and your youngster is sure to stand out from the crowd. AirPods are likely one of the most-used tech accessories, and adding these case covers to your store will undoubtedly cater to a wide audience.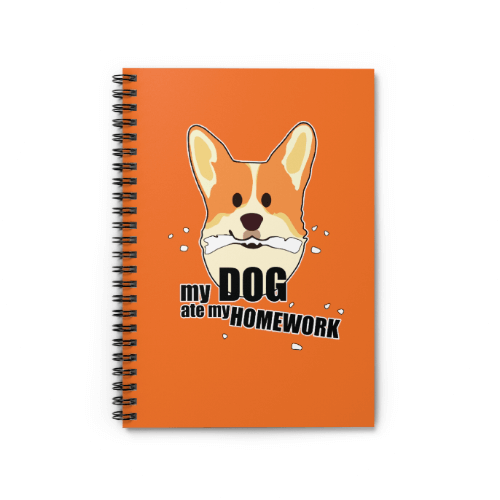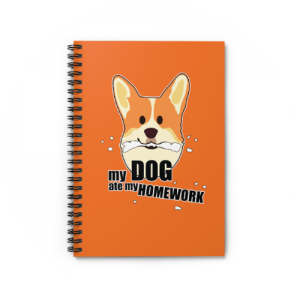 There's a certain magic in writing by hand, but not only that – a recent study from the Norwegian University of Science and Technology shows that cursive handwriting helps the brain learn and remember better. Researchers believe it's vital that children are taught handwriting at school.
School notes, homework, or poems – a 118-page spiral notebook with ruled-lined paper is a perfect companion both in school and for everyday life. The durable, printed cover makes the owner proud to carry it everywhere. If you're stocking up on custom printed school supplies, make sure to get this item to increase your back-to-school sales.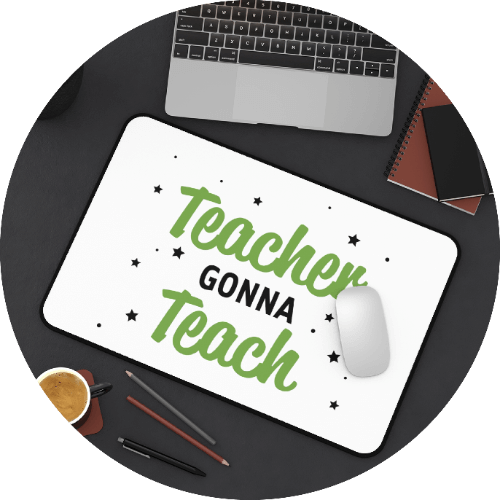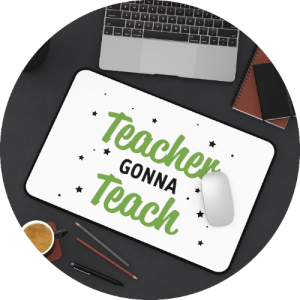 Transform your workspace with a supportive surface for writing, typing, or crafting. This fully customizable desk mat is perfect for that extra personal touch.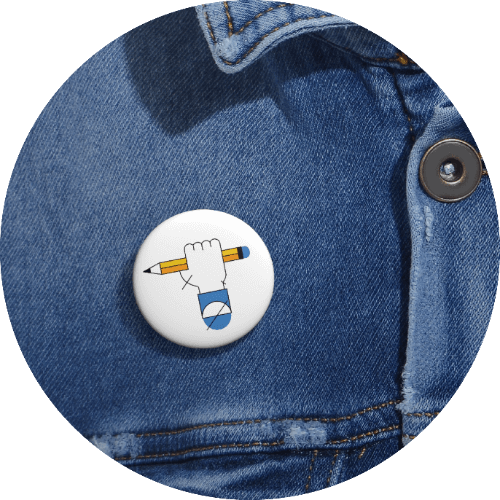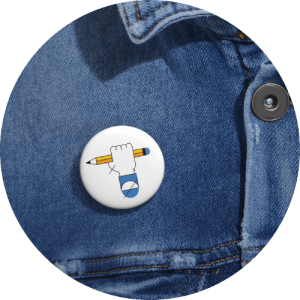 Small things can make a big difference – mighty oaks from tiny acorns grow. These custom pin buttons are an exciting, unique, and affordable way to spark conversations, show your personality or make a statement. They are made from metal yet are lightweight and durable with a strong safety pin.
Decorations – life-enhancing items
Create the background for the best life you can have. And you certainly wouldn't be alone with such aspirations – according to the National Retail Federation, college students and their families are expected to spend a mind-boggling 9.7 billion U.S. dollars on dorm/apartment furnishing. Check out these personalized school supplies that are sure to add that missing finishing touch.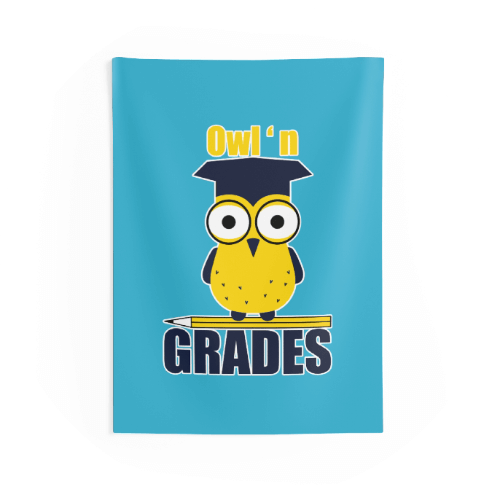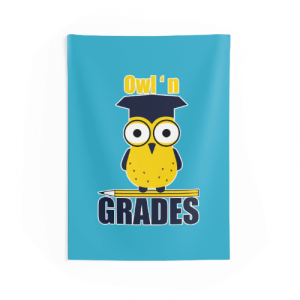 A custom wall tapestry is a surefire way to uplift any room's aesthetics. The advanced tapestry printing techniques guarantee crisp detail even for the craziest of designs. These are perfect for decorating school-provided digs, kid's room, or living room. An excellent addition to your personalized school supplies.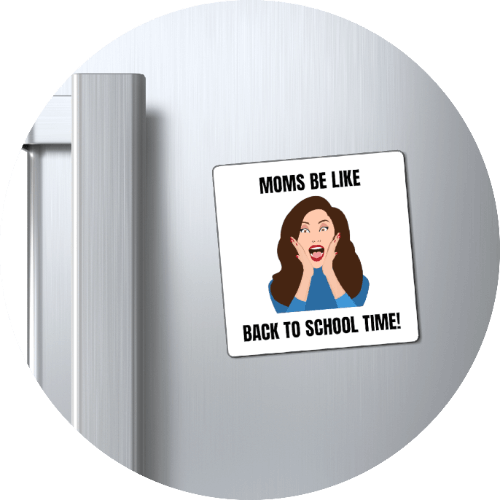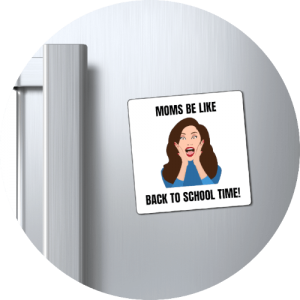 Broadcast your message. Great ideas deserve to be spread, and what easier way than using custom magnets anywhere where there is a metallic surface? These strong and fast-holding magnets are sure to make your customers stick around.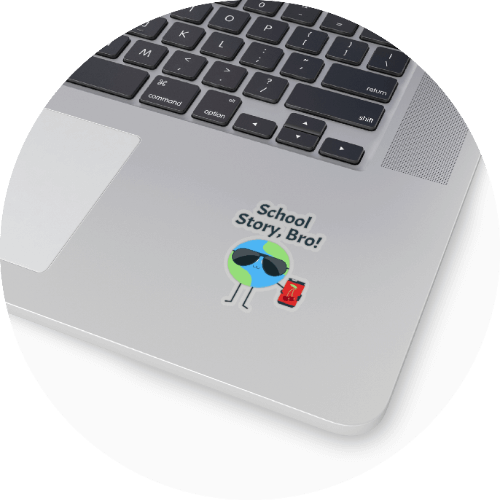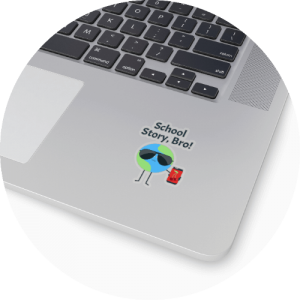 Our best-seller kiss-cut stickers provide you with the ultimate flexibility for implementing your vision. The manufacturing method cuts the sticker into any shape you desire while leaving the back intact so that it can be smoothly peeled off the page.
Dressing for college isn't rocket science
Off to college? We got some great items to keep you comfortable, warm, and stylish. These items are a must for everyone stocking up on personalized school supplies.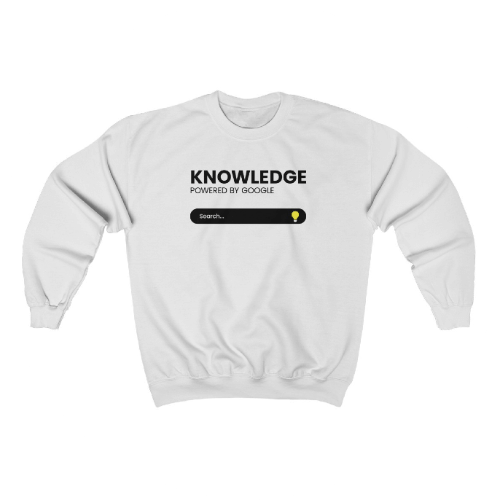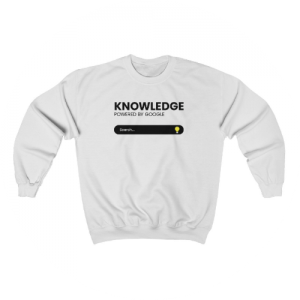 The unisex Heavy Blend

crewneck sweatshirt is pure comfort. As demand for personalized school supplies is expected to only grow, you can surely grab a solid piece of this market – especially during the back-to-school season.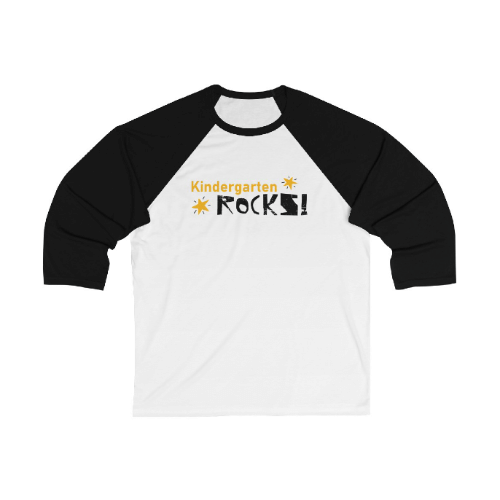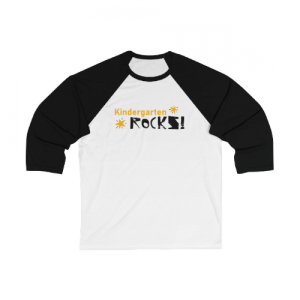 The perfect balance of sporty and fashionable. Just add your design, and you're sure to hit a home run with your customers.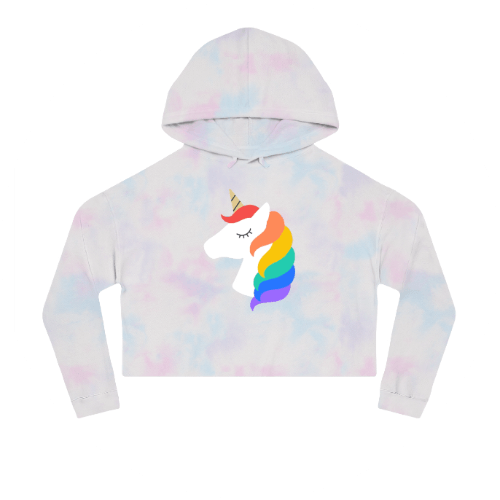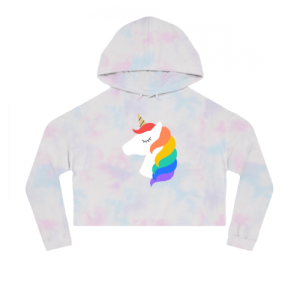 Smart and snuggly. This personalized hooded sweatshirt has chic written all over it. It feels silky soft to the touch and makes for a comfy daily choice.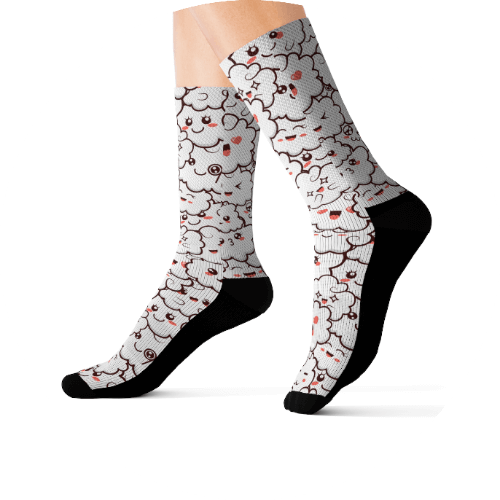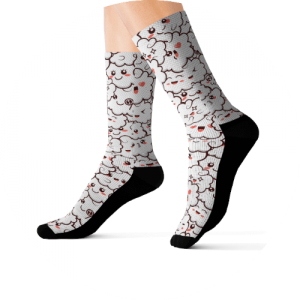 These high-quality socks with sublimated print provide optimum comfort with style wherever one might go. They are sure to knock your customers' socks off.
Personalized school supplies for kids – as easy as ABC
We all like drama-free mornings, so it's better to prepare in a timely manner. With our items, your kids will be ready for school in no time.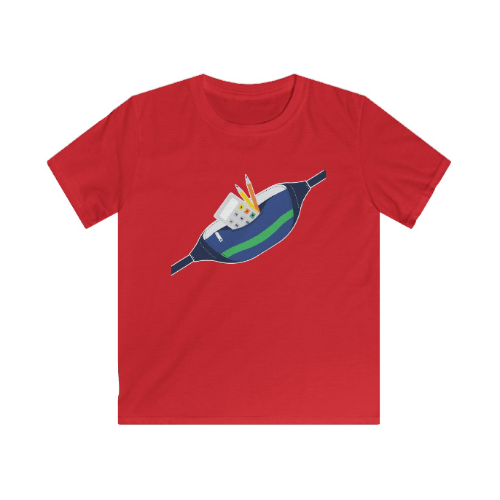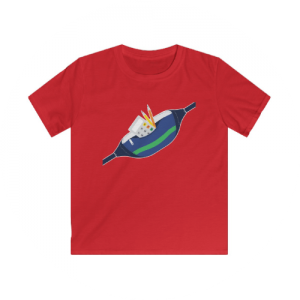 These high-quality socks with sublimated print provide optimum comfort with style wherever one might go. They are sure to knock your customers' socks off.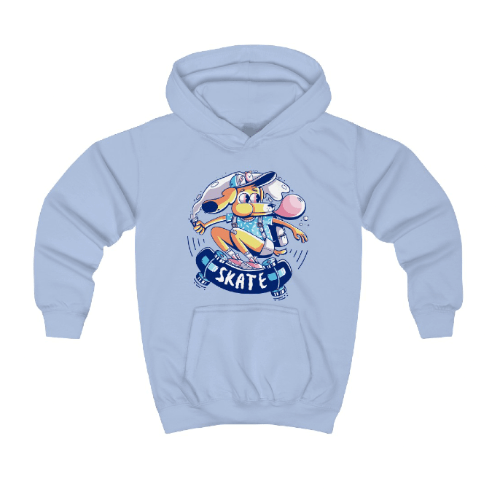 This custom hoodie is perfect for any youth. Soft cotton and quality printing make this hoodie an irreplaceable everyday item. The front has a spacious kangaroo pocket for keeping hands warm or holding small items.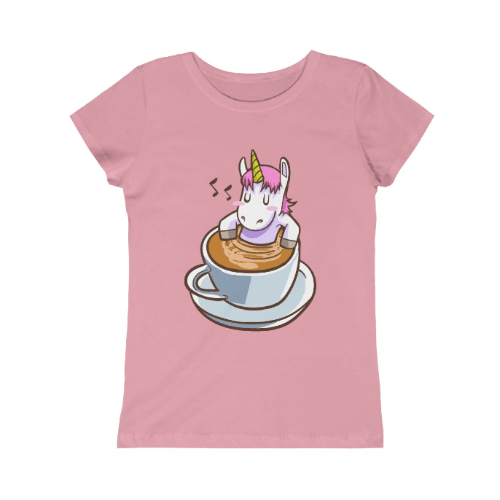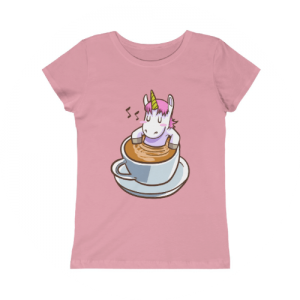 This tee brings some of that joyful excitement to any kid's daily routine. It's made of super soft cotton and is perfect for an active lifestyle.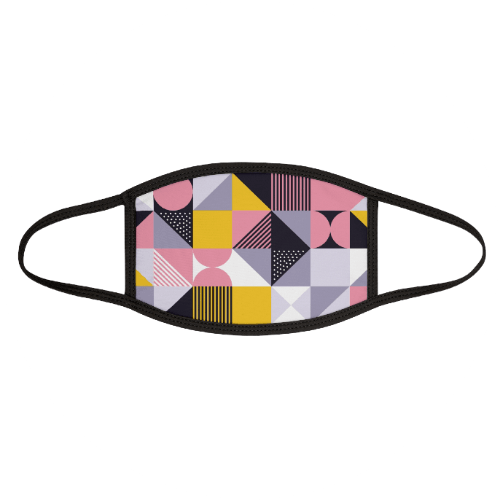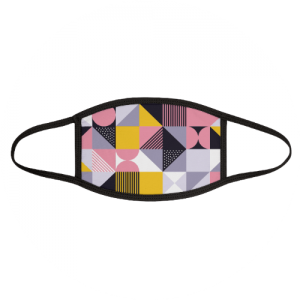 Who knew that face masks would ever make the Top 20 personalized school supplies list, but here it is. Protect yourself and your loved ones in style with face masks that are not just a sanitary necessity, but also are a unique fashion accessory. Our face masks provide a physical barrier around the face. They are, however, non medical-grade and not meant for medical use. Great for everyday use for overall protection.
Water bottles – a must-have school essential
Water, water everywhere, nor any drop to drink? Never run out of water when you most need it.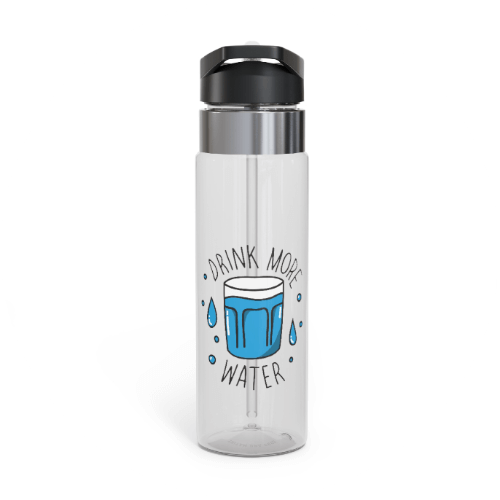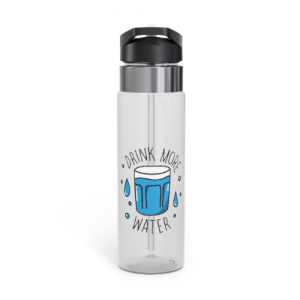 Staying hydrated is essential for your health and well-being. It improves sleep quality, cognition, and mood. Drinking enough water is much easier when you have a water bottle on hand. Your customers will surely appreciate this 100% BPA-free customizable Tritan water bottle.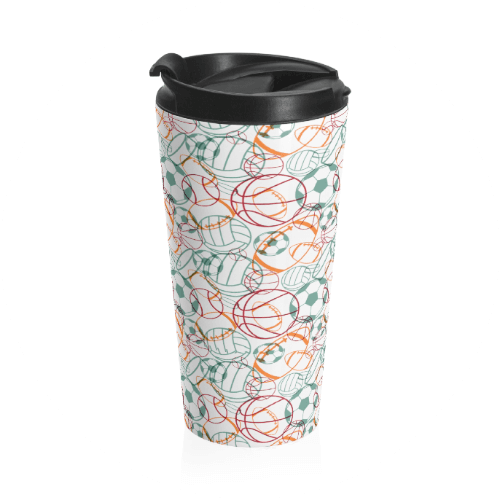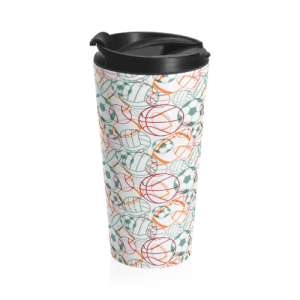 I'll add another great item – an honorable mention. This stainless steel mug is tough enough for every adventure and will keep drinks at the right temperature for hours on the go.
As you can see, we've got personalized school supplies you need to make this back-to-school season the most profitable yet. We offer a variety of other great products that can easily be customized to fit your customers' needs.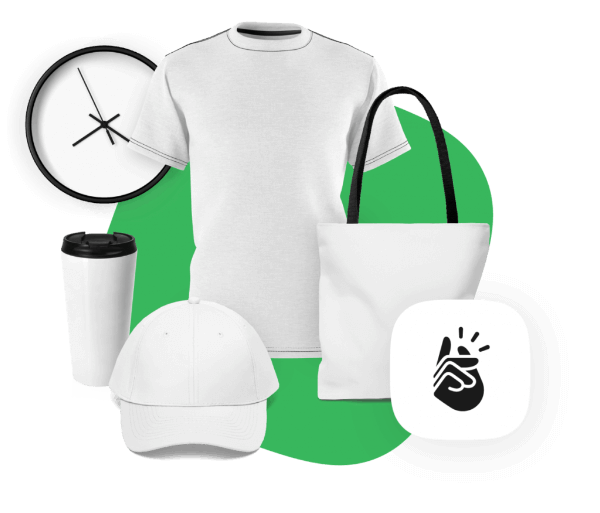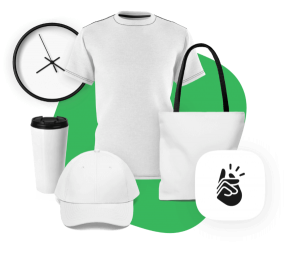 This concludes our list of top 20 personalized school supplies for 2021, and we hope that these products fly off your digital shelves in a flash.
As clarity and confidence slowly return in our daily lives and schools prepare for in-person attendance, it seems that stars have aligned neatly for a strong buying season. From high school to college, parents are ready to spend more than ever before.
The conditions are excellent to tap into the trend and seize the golden opportunity eCommerce, Printify, and our back-to-school sale provides. Just grab these 10+ free designs, and you're all set for a successful back-to-school sales season.
Did we miss anything with our list? Perhaps you'd like to see us launch some other school supplies? Let us know in the comments below!
Make 2021 your best year yet!
The post Top 20 personalized school supplies for 2021 appeared first on Printify.
Please follow and like us: