Want to venture into the world of affiliate marketing and recommend products just like your favorite influencers do but don't know how or where to start without investing in advance? Today is your lucky day.
We've put together a guide on how to start affiliate marketing with no money or prior knowledge about the affiliate marketing business.
One of the biggest problems for new affiliate marketers is the starting expenses for hosting, learning materials, domain names, and other necessities when entering this niche market. But there is a way to promote affiliate products and lead your online business to success for free.
Keep reading and find out how you can make an easy passive income by starting affiliate marketing with no up-front investments. From affiliate marketing basics to making money online. We'll cover it all.
The Basics of Affiliate Marketing
The original formula for affiliate marketing is Sign Up – Share – Earn. That's practically affiliate marketing for dummies, right? However, while it sounds simple, it might be a little confusing initially.
How Does Affiliate Marketing Work
Let's look at how affiliate marketing works so you can earn more money within the top affiliate networks by promoting quality content and product links.
Sign Up for an Affiliate Program
Affiliate marketing programs are referral campaigns where a company or brand partners with affiliate marketers like influencers, YouTubers, bloggers, and others who promise to refer to their products within their audiences. Every successful referral that leads to sales gets paid a commission.
Signing up usually includes filling out a form and arranging all the necessary details for a direct and transparent partnership, referrals, payments, and other affiliate marketing efforts from both sides.
Share an Affiliate Link
Once you've signed up, you'll be issued a specific affiliate link to put on your social networking platform for potential customers to click. Affiliate offers customers information on the affiliate products or services included in the affiliate program.
From blog posts and YouTube videos to posts on other prominent social media platforms, affiliates share their affiliate links and create content on the products to boost traffic and prompt sales, thus earning themselves commission.
Someone Clicks and Makes a Sale
Promote products, create quality content ideas, and send your followers, readers, and customers directly to the store page via your affiliate link. Encourage them to spend money on the products and earn a commission every time someone makes a purchase.
Earn Commission from Each Sale
Each affiliate program has its own rules, guidelines, and commissions. When signing up for one, you'll be notified of the percentage you'll earn with each sale. If your informative content leads to a sale, the brand will pay you a certain percentage for each order.
It really is that simple to become a top affiliate marketer. Sign up, share a link with high-quality content, and cash in by making affiliate sales.
Is Affiliate Marketing Worth It
The short answer is yes. But let's dig a bit deeper to convince you that successful affiliate marketing can be a great source of income, open possibilities to explore the affiliate network, market, and other professionals, and boost your organic traffic.
Low Risk. Start affiliate marketing with no money, up-front payments, investments, or surprise fees. Keep your costs low and only risk losing time and effort with online marketing.
High Earning Potential. The estimated spend on affiliate marketing in 2022 is $8.2 billion in the US alone. That means companies are willing to spend on affiliate programs and set tempting affiliate offers you may not want to miss.
Flexibility. Affiliate marketing mainly works with social media accounts and digital advertising. This means you don't need to sit in an office and create valuable content within four walls. Work from home or anywhere in the world as long as you stay connected.
Possibilities. More than 80% of brands worldwide have affiliate programs, as they're convenient for both sides. They allow boosting free traffic and spreading awareness on blog posts, YouTube videos, paid ads, and just about any other social media platform. Become an affiliate marketer today.
Become a Printify Affiliate
How to Start Affiliate Marketing With No Money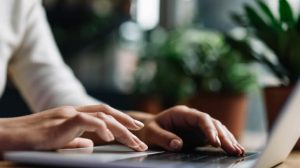 Any influencer, blogger, YouTuber, social media enthusiast, or anyone with spare time and creativity can become an affiliate marketer in four simple steps. Let's break them down and check out how to start affiliate marketing with no money and up-front investments.
Step 1: Select a Profitable Niche and Target Audience
Succeeding in affiliate marketing is all about picking the right niche to attract potential customers within your chosen audience. A niche is a specific segment within a larger market. Start promoting affiliate posts on a targeted niche blog or social media page and excel in affiliate marketing.
Creating a niche website or excelling in targeted content marketing gives you the credibility to promote the affiliate products on your social media platform. Become an expert on selected niche products rather than being all over the place and gain the trust of your audience.
Research the Market. Research the market to see the most popular and profitable niche sites, segments, and markets. For example, currently, blogging, fitness, cooking, and finances are some of the most profitable niches.
Pinpoint Your Interests. What do you already excel in? What are your skills and knowledge? Are there some products or services you already know, use, and can recommend to others?
Research Competition. How much does the average affiliate marketer make? What are the most popular affiliate marketing programs? Which platform is the best to promote on? How do others start affiliate marketing without money?
Some of the most popular affiliate marketing niches include
Health. Personal care, nutrition, mental health, anti-aging.
Fitness. Yoga, gym, home gym, hiking, accessories.
Lifestyle. Education, minimalism, veganism, van life, eco-friendly.
Fashion and Beauty. Make-up or fashion tips, top beauty products, accessories.
Hobbies. Music, traveling, cooking, DIY, photography, art.
Technology. Web hosting, gaming, VPN, online security.
Home. Pets, interior design, home tips, kids, plants, and more.
Step 2: Choose an Affiliate Program
Once you've selected a niche close to your interests and knowledge, it's time to pick a fitting affiliate program to promote affiliate products within your chosen market segment. Explore affiliate networks and brands and select the best program for you.
Affiliate Networks to Consider
Some brands work directly with their affiliate marketers, however, some prefer to use an affiliate network. Networks select products from various brands and gather them in a database. This allows affiliates to choose products close to heart or interest for their affiliate marketing business.
How to Find Affiliate Programs
However, if you want to start affiliate marketing on your own terms, pick a program yourself. A simple way to do it is through search engines. Put + affiliate program and find your perfect niche site with an affiliate program attached. You can also browse existing lists of affiliate programs and choose.
Some affiliate programs pay per click, some per lead, and some per sale. Learn your affiliate lingo here, study different programs, and consider multiple factors before you start marketing with no money invested.
Promote what you love (over 600 different products with the Printify affiliate program)
Promote within your niche (choose products that fit your niche)
Promote affiliate products from different merchants
Promote what fits your target audience
Pick programs with reasonable commissions (high commissions can be good, but the product might have low sales)
Step 3: Create Content
The only thing that leads customers to your blog post, Youtube video, Instagram post, or website is top-quality and SEO-optimized content. Put your affiliate offer in a creative and convincing way in front of your audience and encourage them to make a sale by providing top-notch content.
How to Optimize Content
SEO. Search engine optimization is essential for succeeding in affiliate marketing. Whether making blog posts, engaging in Facebook groups, Instagram posts, or creating video content for YouTube videos or other platforms, SEO will help you raise traffic and awareness.
If you've just started affiliate marketing, do keyword research before promoting affiliate products on your site or account page. Add relevant keywords to your content to rank high on search engines and send customers directly to you.
Content-Type. Deciding what content to put out for your audience is just as crucial. This needs to comply with your target personas within your niche. Decide on the content type and structure to increase your chance of attracting more customers.
From email marketing to blog posts, videos on various platforms, Q&As, tips, tutorials, how-to guides, product reviews, and more. Engage with your audience and provide creative and useful content to generate clicks and conversions for your affiliate links.
Research. Do thorough research on all things related to affiliate marketing. From competitors and their content to current trends on social media, product categories, market niches, and more.
Browse the internet to see what is currently available, trending, and what your target audience is looking for in products and services. Do proper research and make informed decisions regarding your affiliate marketing strategy.
Confidence and Persistence. Post click-worthy content that convinces your audience of your expertise over the products you promote and encourages them to not only click on your affiliate link but also make a purchase.
Try the products yourself, promote what you know, love, and enjoy, and be persistent with your content output. Set a schedule, develop a content strategy and calendar, and keep your audience intrigued and up-to-date with the latest offers.
Step 4: Drive Traffic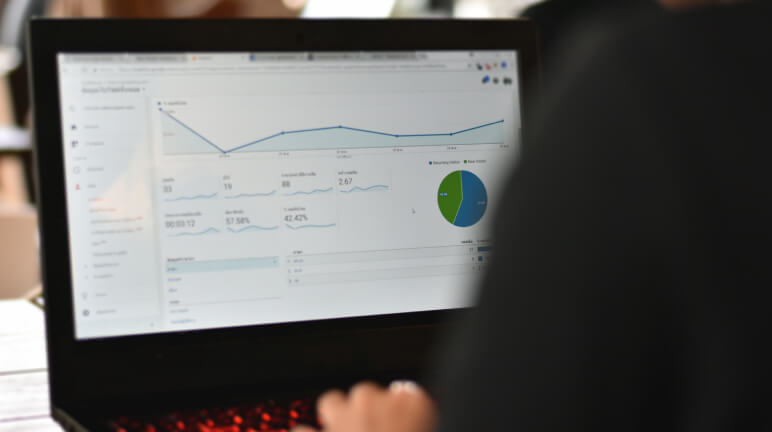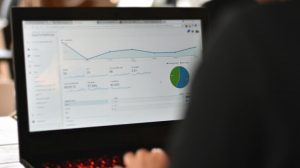 Choose a traffic source for your affiliate marketing content by picking one of many platforms for your promotions. You don't always have to build a blog or a website that costs money.
How to start affiliate marketing with no money or up-front investments? Build a social media presence on sites and free platforms where your buyer personas can mostly be found and chime in on the organic traffic these platforms provide.
Facebook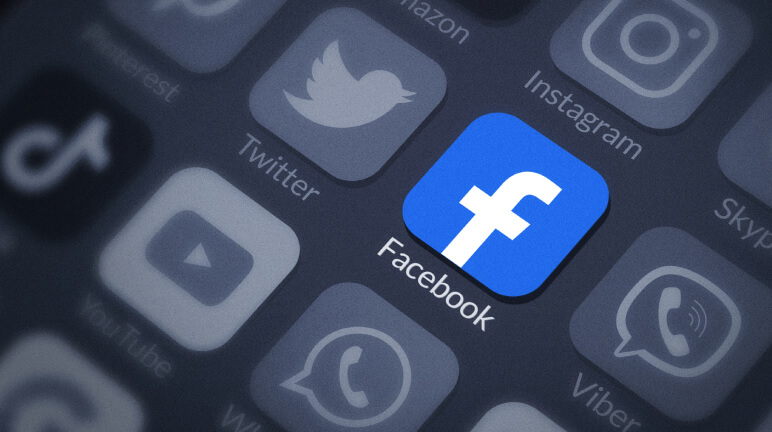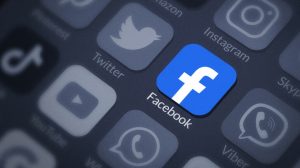 Facebook is the largest social media platform worldwide, offering you a chance to shine in front of an audience of 2.9 billion users. However, keep in mind your buyer personas, as Facebook is getting less popular among young people and has a lower organic reach.
Instagram
Affiliate marketing on Instagram is for showcasing the affiliate products in all their glory using video content like stories and reels. Instagram is highly visual and popular among all age groups, but feed posts tend to have low organic reach – you may need to fight for attention.
LinkedIn
This platform is mainly created for professionals with an excellent organic reach, making it a great place for promoting your affiliate products. However, this platform is primarily aimed at a B2B-oriented audience.
TikTok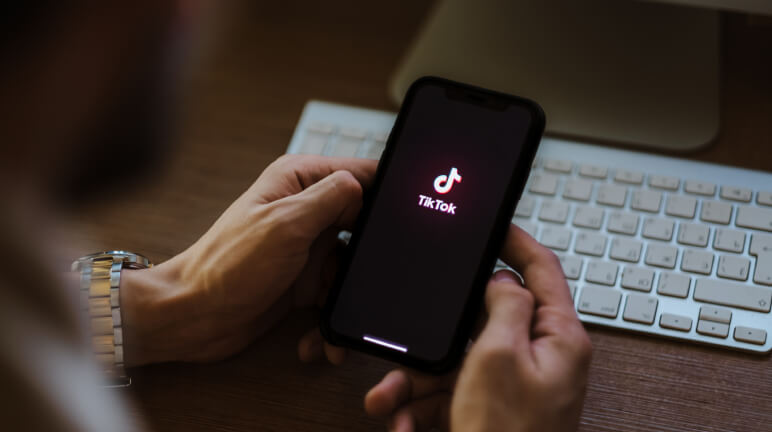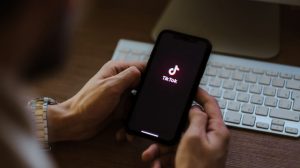 TikTok has become one of the most popular social media platforms, especially for younger audiences, with entertaining videos and click-worthy content that doesn't require a professional touch. But links in the TikTok description are not clickable, lowering your chances of sending people over to the affiliate product page.
YouTube
YouTube is the perfect platform for showcasing tutorials, product reviews, and how-to guides professionally and creatively. This platform is excellent for SEO and reaches a large audience of 2.6 billion people. However, the competition is fierce, and your videos need to be high quality and top-notch to rise above it.
Reddit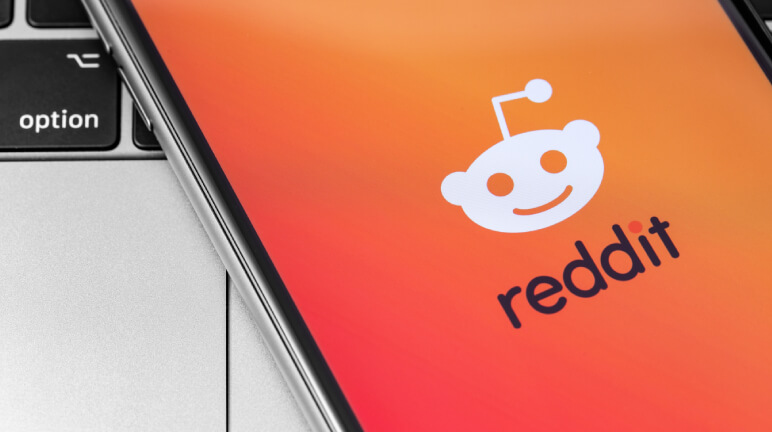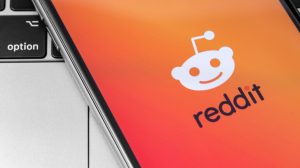 Reddit is the go-to platform for product reviews and honest content. It's the platform where people speak their minds and seek recommendations and advice. But Reddit is mainly for younger audiences, so remember your target personas.
Twitter
Twitter is a popular platform where you can show off your affiliate offers in a short and creative way. Catch the attention with click-worthy headlines and product intros, sending customers directly to the product page. But keep in mind the character limitations, leaving no space for long descriptions and introductions.
Blog Posts
Writing blog posts is one way to start affiliate marketing with no money. Whether your own or guest posts, blogs are a great way to display your affiliate products and engage with the customers.
Join the Printify Affiliate Program
Wondering how to start affiliate marketing? Become a Printify affiliate. Join our affiliate marketers and enjoy our affiliate program's personal and business benefits.
No Up-Front Costs, Sign-Up Fees, or Approval Times. Sign up for our affiliate program, get your unique affiliate link, and start referring to us immediately without any expenses.
Competitive Commission. Join the Printify affiliate program and earn a 5% commission for a year for each conversion your affiliate links have generated.
Promo Codes. Make a request and receive custom promo codes catered directly to your target audiences.
Monthly PayPal Payouts. No hidden transactions, surprise payments, or issues. Receive your earned commission each month via PayPal.
No Limits. Our affiliate program has no set limitations on how many referrals you're allowed to make or how much money you can earn. Refer one, two, or a hundred times and cash in on your conversions.
Who is our affiliate program for?
Anyone that wants to make some extra money creatively.
POD professionals
Dropshipping merchants
Influencers
Marketing agencies
Bloggers
Freelancers
YouTubers
TikTokers
Anyone with free time on their hands
Become an Affiliate
Invest to Grow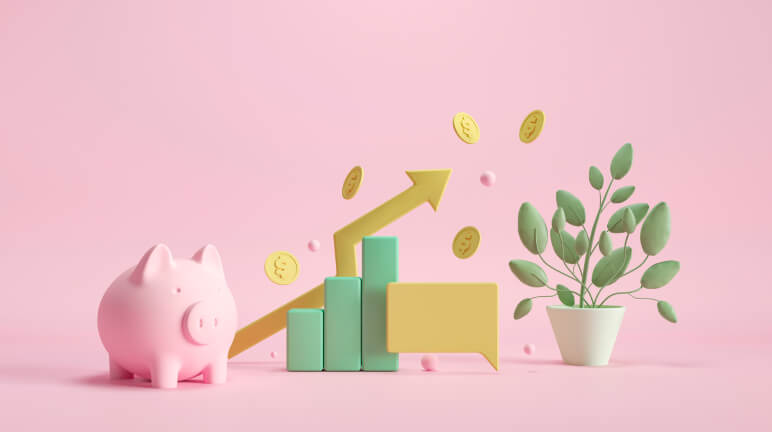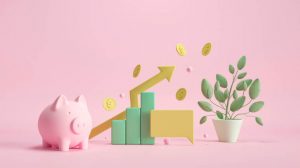 You now know how to start affiliate marketing with no money or investments. You can use free traffic channels such as email marketing, SEO, and social media to enter affiliate marketing for free and participate on your own terms and pace. But, if you're already part of the business, you may want to consider investing in paid advertising and other paid traffic channels to grow as a brand and affiliate marketer.
Search Advertising. Appear on top of the search engine results and only pay for it when someone clicks on your page. Add keywords your audience will most likely search and boost traffic by ranking high.
Banner Ads. Pick a website that fits your niche and display banners with click-worthy content and promotional products. These ads will be shown to those interested in your niche.
Retargeting. Pay to show your ads on third-party sites to existing leads and customers who are already familiar with your affiliate products and offers. Once they leave your site, encourage them to return and convert.
Mobile Advertising. Optimize your ads for mobile use and boost traffic to your affiliate posts with mobile advertising. People spend a lot of time on their phones, playing games, browsing social media and other sites. Place your ads strategically and thrive.
Paid Social Media Advertising. With millions of people spending hours on different social media sites and platforms daily, use this opportunity to place paid ads on Instagram, Facebook, TikTok, and more, to increase your chance of attracting audiences and converting clicks into sales.
Start Your Affiliate Marketing Path
You don't need to invest large amounts of money to start your affiliate marketing journey. All it takes is some insight into your options, a little bit of research, and a dash of creativity to make your content unique, valuable, and click-worthy.
Log in to your existing affiliate profile or sign up for our affiliate program and become one of the top-earning Printify affiliates. For any help, reach out to the Printify Affiliate Manager at affiliates@printify.com and strive together with Printify.
Become a Printify Affiliate
The post How to Start Affiliate Marketing With No Money in 2022 appeared first on Printify.