If you're looking for an online mockup generator for showcasing your merch in realistic environments, you've come to the right place. We've prepared a list of the best product mockup generator websites that include free & paid online mockup generator tools that can compare to Placeit.
Why use a Mockup Product Generator at all?
By creating a product mockup, you can take the idea from your head and see it come alive in front of you quickly. This way, you can easily ideate and iterate on your product before you've invested in the actual manufacturing process. And let's not forget – people tend to prefer buying apparel if they're displayed on real people rather than laid out flat on a surface.
Mockups are a perfect way to represent your creative design or end products in a virtual environment. Creating mockups from scratch is often a time-consuming and relatively expensive process – regularly hiring an experienced photographer and a model can reflect too heavily on your budget and leave you with a negative bottom line. However, you can exercise the help of online mockup generator websites.
Top 15 online mockup generator websites (paid and free)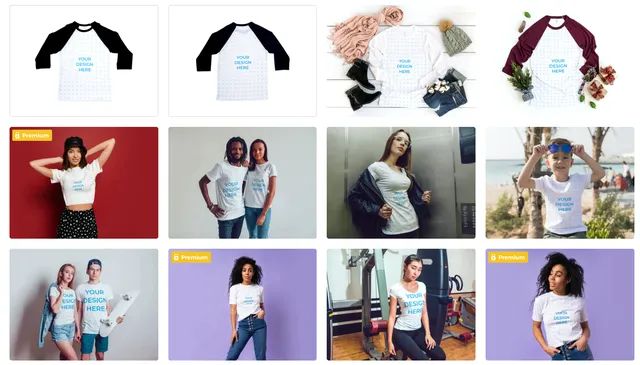 They offer an ever-growing library of thousands of professional mockups for your digital, print, and apparel projects. You only need to choose the perfect mockup, upload your artwork, and download the final picture in super high resolution in no time.
Smartmockups allow you to use your own images or choose any one of their 3,500 stock images. Same as with the Printify mockup generator, Smartmockups is also pretty straightforward. Just select the template you want to work on, and with a few tweaks, you can create an attractive mockup.
Smartmockups product mockup generator website offers a free 7-day trial during which you can decide whether you're ready to put down, and is a great PlaceIt alternative. They also offer a free plan that allows creating 200 mockups and has some basic functions. Their paid subscription plans are tailored to almost every need based on the size and business needs.
They also offer a paid version, but their monthly fees are affordable. It might seem that 3,550 mockups are relatively low compared to other mockup websites that provide tens of thousands of paid and free product mockups, but it will suffice for smaller businesses.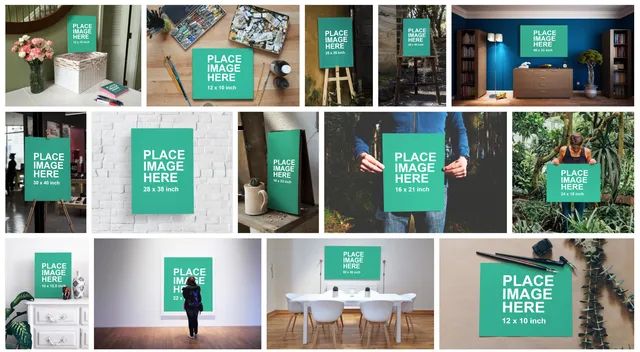 The third free option is Mockup Photos. Mockup Photos is one of those mockup websites that collect high-quality mockup images from around the web. This product mockup generator website has a decent, simple to use interface; however, it offers the least amount of features and offers even fewer mockups than Smartmockups – around 1'500.
Individual creators create all mockups, which is usually a sign of good quality. Although it offers very basic features, the mockups of posters, canvases, greeting cards are good-looking.
Fact : Some websites allow downloading mockups as .psd files that you can later modify in Photoshop or other tools that support this file format.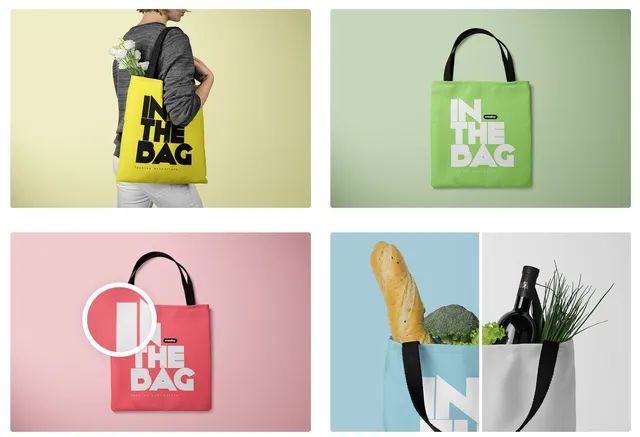 Pixelbuddha offers virtually every kind of graphical element required by the design community. It is easy to work with and provides thousands of free resources of the highest quality. This product mockup generator website offers paid and free plans, and based on what you need, you'll probably find something for you.
They position themselves as a premium graphic resources provider and offer a vast range of graphic elements that include icons, animation, effects, fonts, templates, HTML, vectors, and UI kits.
They also offer freebies: mockups, photos, sketches, patterns, and textures of impressive variety. Pixelbuddha freebies are combined with their premium content; However, you can browse through their freebies for just the free stuff, but we assure you: these are some top-tier design resources.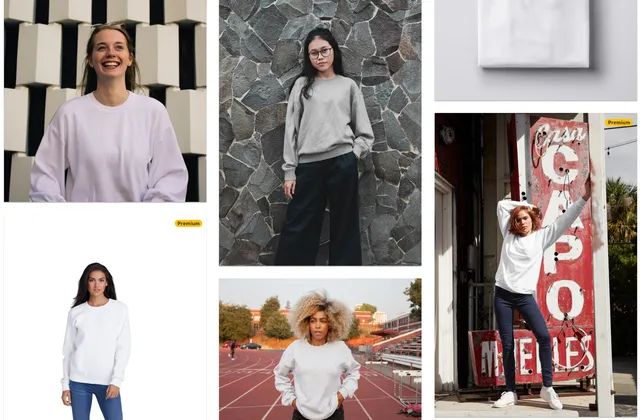 The increasing number of artists and print-on-demand store owners want to spend time creating designs, so Mockupmark creators dedicated their attention to the sector they cared about the most: t-shirts and apparel.
With the Mockupmark product mockup generator website, you can create and download hi-res mockups right in your browser. It lets users quickly display their designs on T-shirts, hoodies, and other apparel without using any third-party software and is a respectable PlaceIt alternative in the garment mockup sector.
Their online product mockup generator has a fairly simple UI, which allows for easy positioning and scaling, as well as changing apparel color. You can either subscribe to this service for $14.99/mo or put down $299.99 for lifetime access. They are also planning on providing mockups for non-apparel items soon.
Design your own merch for free!
Sign up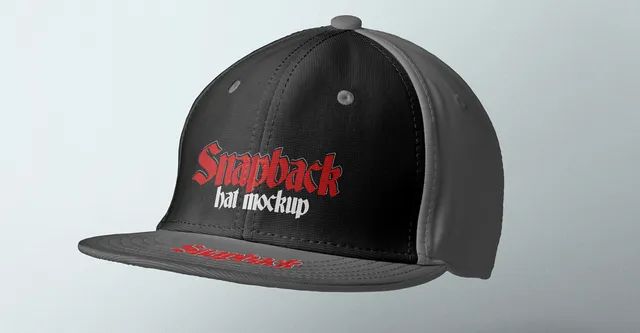 Zippypixels product mockup generator website offers an extensive range of realistic-looking high-quality mockups for almost every category imaginable: from product labels to billboards to cosmetic packaging mockups and magazine covers.
They offer quite a lot of free mockup scenes, but when it comes to pricing, it varies from design to design; it is one of those mockups websites that doesn't offer a subscription plan. For example, you can get a whole volume of great-looking clothing label mockups for $10 or stationery PSD mockups for $11.
They offer free and premium branding PSD mockups, web templates & graphic resources. All of their products are royalty-free. Once you purchase a product, it's yours.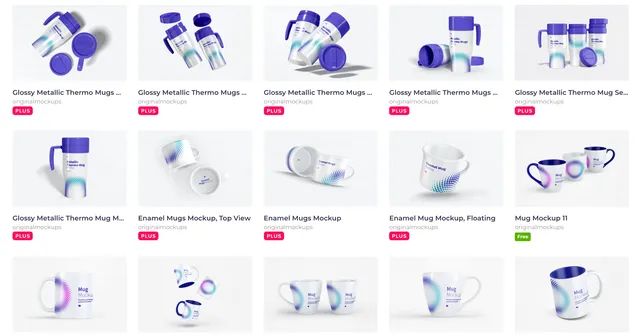 Original Mockups offer PSD mockups for Photoshop. This service also provides freebies as well as a paid subscription. They let you search for the item you need, like 'box,' 'soda can,' etc., and then download what you need, which you can then edit in Photoshop.
There are apparel, stationery, packaging, mobile devices, magazines, drinkware, and many more among the categories. They offer two pricing models: either $19/mo or $99 for a lifetime subscription with several benefits included.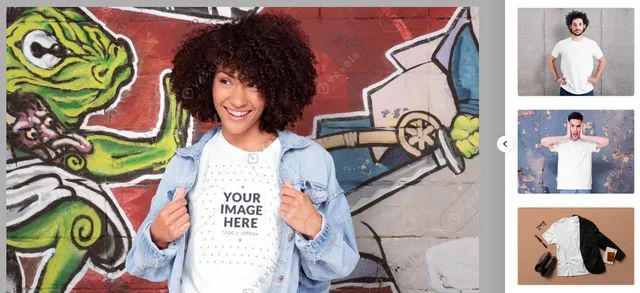 This is one of those services that offer editable PSD files. By opening on Photoshop, you can make advanced adjustments to the photo. With them, you can design logos, landing pages, mockups, brochures, etc.
The images are good looking, modern, and really stand out from the crowd with vivid colors and lovely setups. Vexels offers three different pricing plans, depending on the size of your business. Overall, for 70'000 available designs, it's a good deal.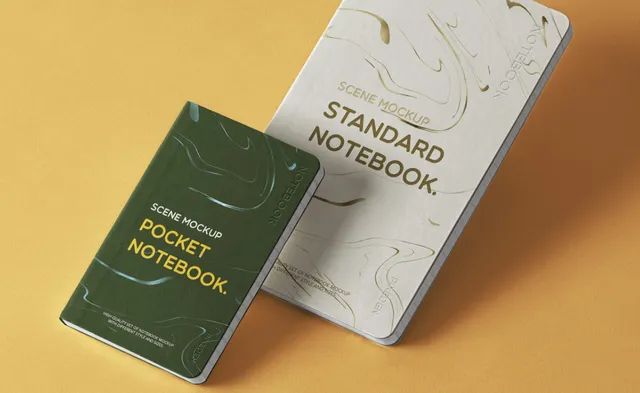 Pixeden packs a vast collection of mockups and all kinds of graphics, icons, vectors, etc. Users don't have to register on their website to download the free content. They can find the mockup they like and download it to their computer. If a user wishes to access an even greater number of mockups, several paid membership plans start from $10/mo.
With Pixeden, upon choosing a mockup, users can see a full preview, read the file size and type, see how many times it's been downloaded, and how many likes it has. Pixeden can be one of the best services for free mockup templates PSD designs.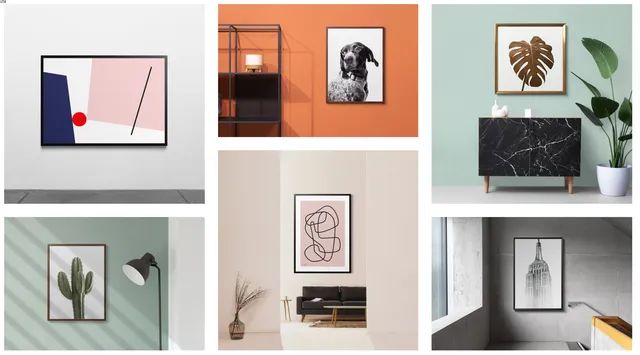 Mr. Mockup doesn't require registration, and there are a plethora of freebies to choose from. Mr. Mockups is one of the services that offer high-quality PSD mockups. Users can even purchase premium content without signing up. If you opt to use a mockup from Mr.Mockup, you can submit your work and show them how you used the mockup.
Mr. Mockup may choose to feature it on its showcase and social media pages, and you could benefit from your project being exposed to a broader audience. Their freebies section is decent, with hundreds of professional-looking images to choose from for various types of goods: candles, beverage bottles, packaging, stationery, and more; however, for free, you only get only one angle of each product.
You can also opt for paid mockups starting at $19 per bundle, where you can get your product mockups from every possible angle in beautiful setups.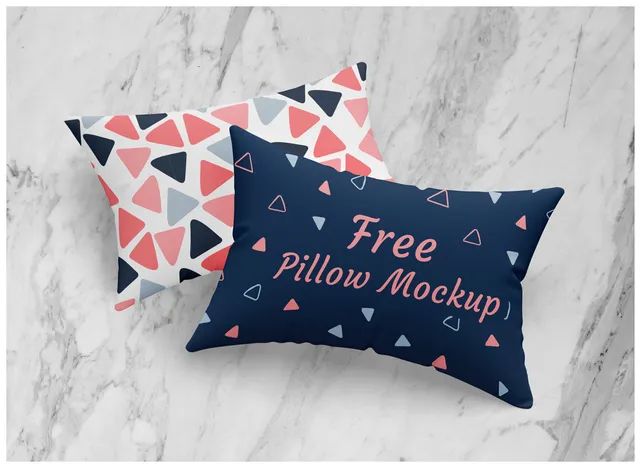 Good Mockups offers free mockups in such popular categories as business cards, packaging, stationery, t-shirts, posters, and many more. With this service, you may use these mockups personally and on commercial projects. If there is any restriction required by the designer, they mention it on the specific download.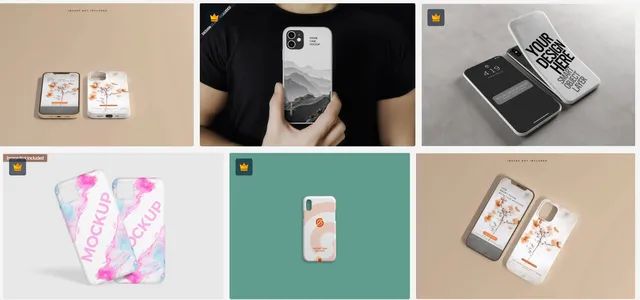 Freepik claims to be the largest freemium provider of digital visual content globally, with the site offering more than 10M graphic resources, including icons, vectors, photos, and templates. They provide a curated freemium marketplace of vector graphics and stock photos fed by a community of contributing designers and photographers.
Design your own merch for free!
Start designing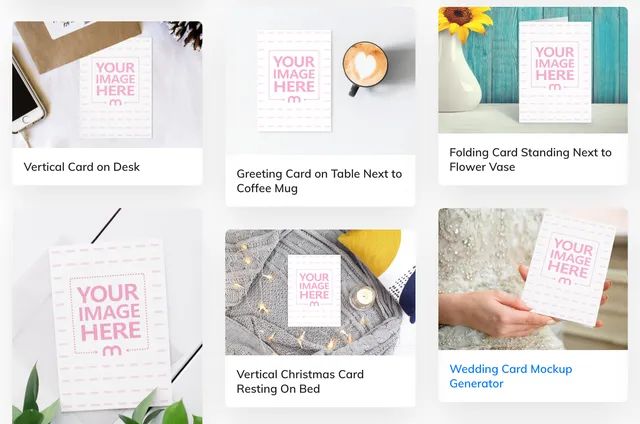 Media modifier is an online mockup tool that helps to visualize your ideas quickly. They offer more than 2000 professionally designed templates.
You can upload your own images from your device or URL and download hi-res imagery to use in your eCommerce storefront. But hi-res pics are only available to paid members; if you opt for the unpaid version, you can still use all its features. However, the imagery you're getting is going to be watermarked. Overall, if you don't mind paying $19/mo or $108/year, it's a decent service with good quality mockups.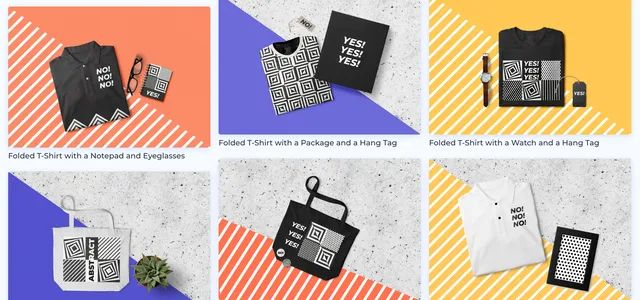 This is an all-in-one platform for creating video intros, explainer animations, promotional videos, logos, websites, and mockups. In their own words, "Renderforest designs and represents the best photorealistic, minimal, clean, and business mockup packs to wrap up your brand or product."
If you're looking for a service to create designs for your YouTube channel – channel art, intros, end screens, thumbnails, or even a logo for your YT channel, Renderforest is a reliable option.
Renderforest offers five different subscription plans, starting with a free one, where you get 300M storage, reduced quality videos that are watermarked. The paid plans gradually grow up to $49.99/mo for full-quality video downloads with a whopping 80GB storage.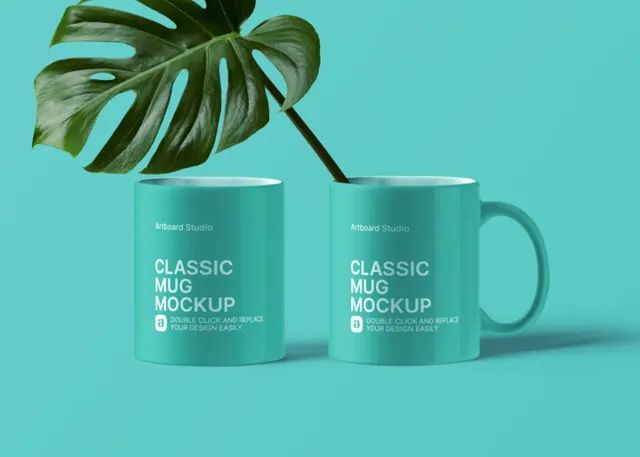 With the product mockup generator website Artboard Studio, you can design and present your products with an extensive library of mockups right in your browser. They offer high-res photorealistic mockups that look like actual photos taken in a professional studio setup.
As a designer, you can share your work with clients through real-time interactive presentation slides. You can even collaborate with others and easily share projects, components, and design assets. Once completed, you can preview the results in real-time.
Artboard Studio designers have exclusively photographed real-life objects, removed backgrounds, and turned them into customizable items that you can use in your projects.
If you opt for their FREE plan, it only gives you access to free items, and, as you can imagine, the options there are quite limited. However, the professional subscription, which costs $15/mo, will provide you with the freedom to use all items, unlimited projects, and premium mockups. If you are a student or a teacher, you can access all premium mockup items free of charge.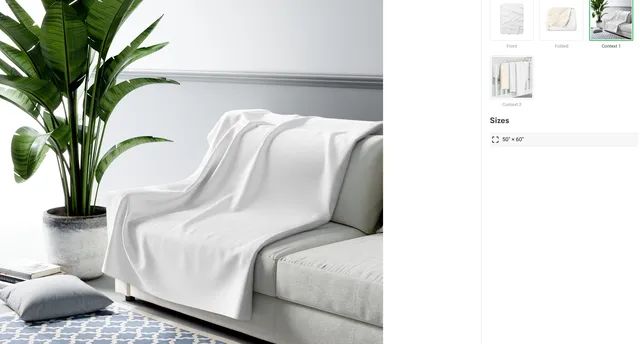 Printify, with over 500k merchants, is your all-in-one print-on-demand service that allows you to create and sell your designs.
Printify offers a free online mockup generator that allows you to create multiple product mockups for the same design. We even have free designs for you to choose from for direct-to-garment (DTG) and all-over-print (AOP), as well as embroidery.
You can use Printify's mockup generator right in your browser, desktop, and mobile. Simply select the blank item you wish to design, upload the artwork, and place it on the item. You will then see a beautiful mockup that you can use in your online storefront.
Our mockup generator is where you'll probably invest most of your time, but it still will be less than hiring a photographer and models to showcase your beautiful creations. For those who don't need all the bells and whistles, Printify's Mockup Generators is a great free choice.
Read More

Until this moment, you don't have to spend a dime because all items in your store are virtual; the production process only starts after a customer makes an order and payment is made. When you've designed your desired products, we handle everything else, including printing and shipping.
For those of you who don't know, Printify is a print-on-demand (POD) service platform that allows you to showcase your custom designs on apparel, mugs, and more than 300 other blank items. With this business model, you don't need to worry about holding inventory. For example, you can make your own shirt within just minutes, as the Printify user interface is very user-friendly and intuitive.
Closing Notes
So, there you have it. A handful of exciting alternatives for PlaceIt. Some free, some more expensive. Some feature-loaded, and some – very simple.
We suggest taking advantage of the free trials; if you notice an increase in sales, it's worth considering upgrading your subscription with the service that fits your business needs the best. If, however, your sales stay the same, you're better off with the free versions. All in all, there are a plethora of great places to create stunning mockups for your merch and allow you to stand out from the crowd.
Only a few people can envision a product in action. That's why product mockups are so necessary for the online retail business. Try out multiple services to decide which one has the best workflow for you; if the workflow fits your style, you are going to save a ton of time in the designing process.
There aren't many sites like PlaceIt that offer the same volume of templates covering such an extensive range of categories. However, for specific categories, as you can see, there are quite a few high-quality alternatives that will conceivably help you boost your sales.
Happy designing!
Design your own merch for free!
Sign up
The post 15 best product mockup generator websites | Placeit alternatives appeared first on Printify.
Please follow and like us: