Affiliate marketing as a form of online marketing is continually evolving. It definitely is not the same as it was five, not to mention ten years ago. So, how to stay ahead of the competition under such intense conditions?
The answer is simple: By being in the know. Even though we consume so much information every day on social media, reading good old books is still the best way to develop new ideas and learn new perspectives on such a fast-changing area as marketing. Books make you focus and put all the screens (read: distractions) away. In today's fast-paced environment, it's no easy feat; however, when you overcome your FOMO and stay focused on the book, your life can significantly improve. No wonder Warren Buffett considers reading at least 500 pages a day as a key (or one of the keys) to his success.
Below, you will find a list of our TOP 5 affiliate marketing books guaranteed to help you grow in this industry. These books are suitable for both managers and affiliate marketers.
It begins with the definition and covers industry trends and tips. In the book, the author speaks the truth about what it takes to become an affiliate marketer. The great thing about this volume is that it requires no previous knowledge in affiliate marketing and will answer the difficult question: to affiliate market or not to affiliate market (Hint: to affiliate market!)
Affiliate Marketing: Secrets is one of the best affiliate marketing books as it combines basics, common examples, essential tools and answers the question "How to achieve $10k a month?" The moment you learn the basics of affiliate marketing from this book, you are good to go.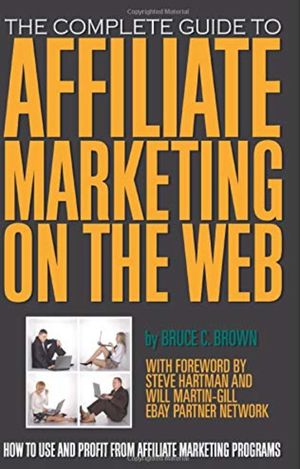 If you have not yet begun your adventure in affiliate marketing simply because you still need some more information, this affiliate marketing book deserves checking out. It will help you master affiliate marketing by developing the foundation step by step.
This work will help you figure out how to master the science and the art behind affiliate marketing in no time, and what's more – you can do this in mere hours. By investing a few dollars, you can increase the number of your site visitors and boost your sales.
If you want to drive some serious traffic to your website, there's no better way to do it than affiliate marketing. And since payment is made only when the sale is made, your affiliate marketing dollars are being utilized more effectively than some other advertising methods.
With the help of this affiliate marketing book, you will gain knowledge of the six steps to a successful campaign. The steps include keyword research, the software needed, copy editing, analysis of performance, setting up and implementation, ROI, and finally, reporting.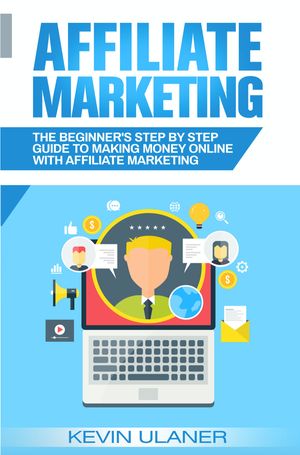 Not only does this book offer you tips and strategies on how to start your business, but it also gives you the knowledge and skills required to understand online marketing.
Affiliate Marketing: The Beginner's Step By Step Guide will teach you the process of becoming an affiliate marketer and how to prosper in it.
The main points discussed in this book include the definition of affiliate marketing; The benefits associated with it, as well as common mistakes beginner affiliate marketers tend to make, etc. It will teach you how to kick start affiliate marketing. But don't take our word for it; trust the 4.5-star rating on Amazon and start your journey to affiliate marketing. (This book will not be that useful for experienced affiliate marketers; it's more of a beginners guide).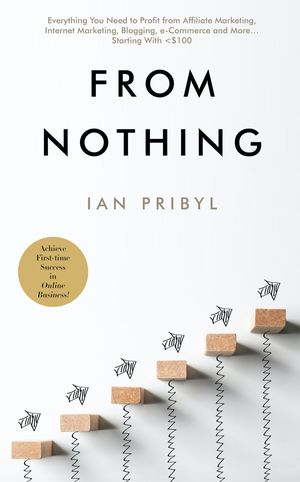 Ian Pribyl tackled the online business when he was a 16-year-old boy. And even at such a young age, he saw the internet as a path to independence. His book From Nothing is the ultimate guide to starting your affiliate marketing course, bolstered by the authors' extensive knowledge and guidance. If your website or blog is failing and all hope is lost, this book can be a game-changer.
Even though the book does not focus entirely on affiliate marketing, the author explains, "If you want to build ANY of those businesses [monetize a blog, an affiliate marketing business, etc.], you need to learn how to market on the internet."
"It is natural to assume the more you pay to learn any skill [in online marketing], the more valuable the information. This book proves that is not true… when valuable information is delivered by a person with a genuine passion for helping people succeed, it takes the experience to a whole new level… This book may not be for everyone, but if you are interested in learning online marketing, THIS BOOK IS FOR YOU!" Bill Mattis, Amazon reviewer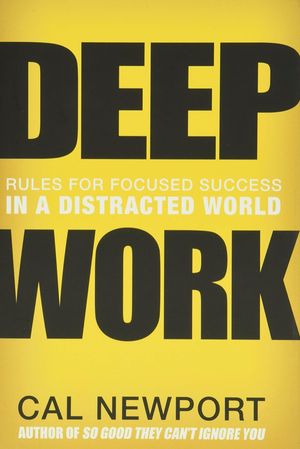 This book is about the ability to focus without interruption. It is a skill that allows you to quickly ace complex data and provide better outcomes in a short period. Deep Work will help you improve what you do and give the feeling of true satisfaction that arises from craftsmanship. Thus, Deep Work resembles a superpower in the competitive economy of our time. You see, many people have lost the ability to dive deep by going through their days in social media and email blur without ever realizing that there are still better ways.
Cal Newport's book is divided into two sections – the first puts forth the case that developing a thorough work ethic will deliver considerable advantages in practically any profession. The author presents a rigorous training routine consisting of four "rules" for altering your habits and mind to help this skill.
Deep Work will take you on a journey through meaningful and unforgettable stories, a blend of social analysis, and significant guidance. This book is the ultimate guide for anybody looking for highly focused success in this distracted and occupied world.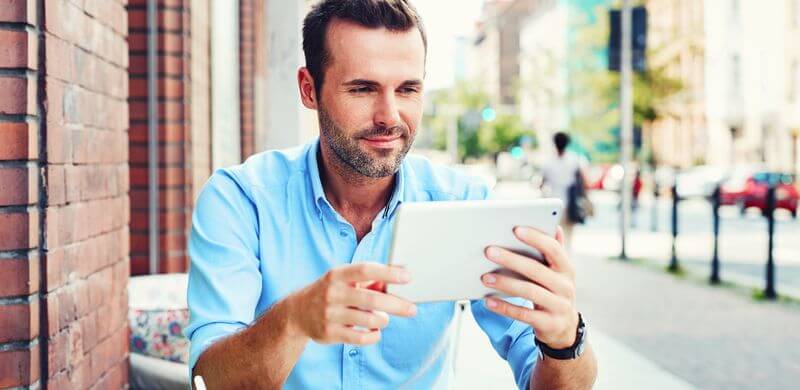 Can't focus on reading?
There is an alternative!
If you're having trouble focusing on a book even after following countless tips, there is always an alternate route you can take in the form of videos. We've hand-selected the most useful YouTube playlists on affiliate marketing to listen to if books are not your cup of tea (or you simply want to put a video cherry on top of the cake of books).
Caffeinated Blogger's YouTube channel will help you monetize your blog and simply make money online via various methods, including blogging, affiliate marketing, building a website or blog, and getting traffic to it.
Stacy's channel is full of online business tips & marketing strategies that you can use to grow your brand online. She covers affiliate marketing, social media marketing, email marketing, retargeting, Facebook ads, Instagram ads, Tiktok ads, and more.
Greg Gottfried is an online entrepreneur sharing valuable information about making money online with print on demand and affiliate marketing. Whether you're an absolute beginner who needs a website or you're an advanced affiliate marketer looking for golden nuggets, his channel will be a helpful resource.
Miles is a marketing pro who shares the tactics, strategies, and tools he's himself used to grow a multi-million dollar website from scratch. And the best part is – it's all free on YouTube. With a central focus on content marketing and SEO, you'll learn everything about doing keyword research, how to take advantage of Google trends & you will learn SEO. You'll also learn about sales funnels and Facebook advertising through his deep dive tutorials on running Facebook ads.
Regardless of your focus – affiliate marketing or email marketing, Miles's playlists will show you how to save money on the digital marketing tech while building high converting sales funnels to help you monetize a blog and otherwise make money online.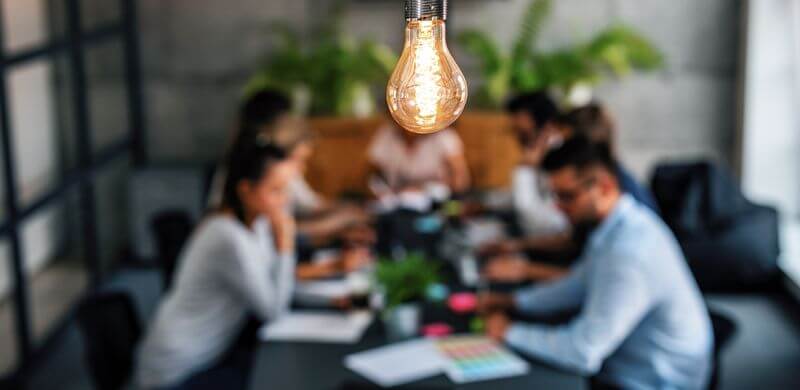 Endnotes on affiliate marketing books
Affiliate marketing is possibly the most affordable and most straightforward way you can achieve financial freedom. With just a computer and the right tools and information, you can pave your way to making some serious money online.
We hope this list of books and videos on affiliate marketing will come in handy to make a difference in your online business endeavors.
If you are not a Printify affiliate partner just yet, log in to your existing Printify profile to get your affiliate link to paste in your blog, YouTube channel, website, etc. But if you're still uncertain or have any questions regarding our affiliate program or you want to create something special for your audience, don't hesitate to reach out to the Printify affiliate manager Sofija by dropping her a line: affiliates@printify.com
Make it happen today!
The post 5 must-read books for beginner affiliate marketers in 2021 appeared first on Printify.
Please follow and like us: